If you are experiencing the end of a relationship, a divorce or the loss of a good friendship, this is probably one of the most painful periods you've had to live through.

Heartbreak is one of the rawest emotions in the human experience. You may be riding oceans of grief or feeling through confusion at the same moment as anger, denial and resentment. This is a portal so powerful some feel it could kill.​
But it could also be the beginning of your most wild adventure yet...
WHAT TO EXPECT FROM THIS GUIDE
⤖ Experience a gentle release from your past relationship, allowing you to fully embrace the future with an open heart.
⤖ Discover healthy ways to process heavy emotions through your body.
⤖ You will dive deeply into the art of journaling. These 28 days will allow you to form a solid journaling practice to keep with you long after this guide ends.
⤖ Reconnect with yourself and the natural world through guided self-love and care rituals.
⤖ Learn to establish and uphold your boundaries fiercely, calling magic into your life.
⤖ Uncover and challenge your learnt belief system in ways that allow you to move through what once felt blocked or unreachable.
⤖ Discover the true process of manifestation without the BS.
This guide aims to teach you how to process your grief, self-heal from hurt and piece together a path forward built on the clues life is giving to you.

WHAT THIS GUIDE INCLUDES
⤖ 110 Journaling prompts guided mindfully over 4 weeks.
⤖ A specially curated Spotify playlist for each week of the journey.
⤖ Emotional releasing practices to help you manage and process anger, rage and jealousy.
⤖ Self-care rituals and nervous system regulation practices.
⤖ Presented across 40 printable, love-filled pages.
The Heartbreak guide and all Innerbloom coaching services are LGBTQIA+ affirming. In every part of my business (and life) I aim to create a safe environment for all humans to feel empowered and beyond proud to live their most authentic lives.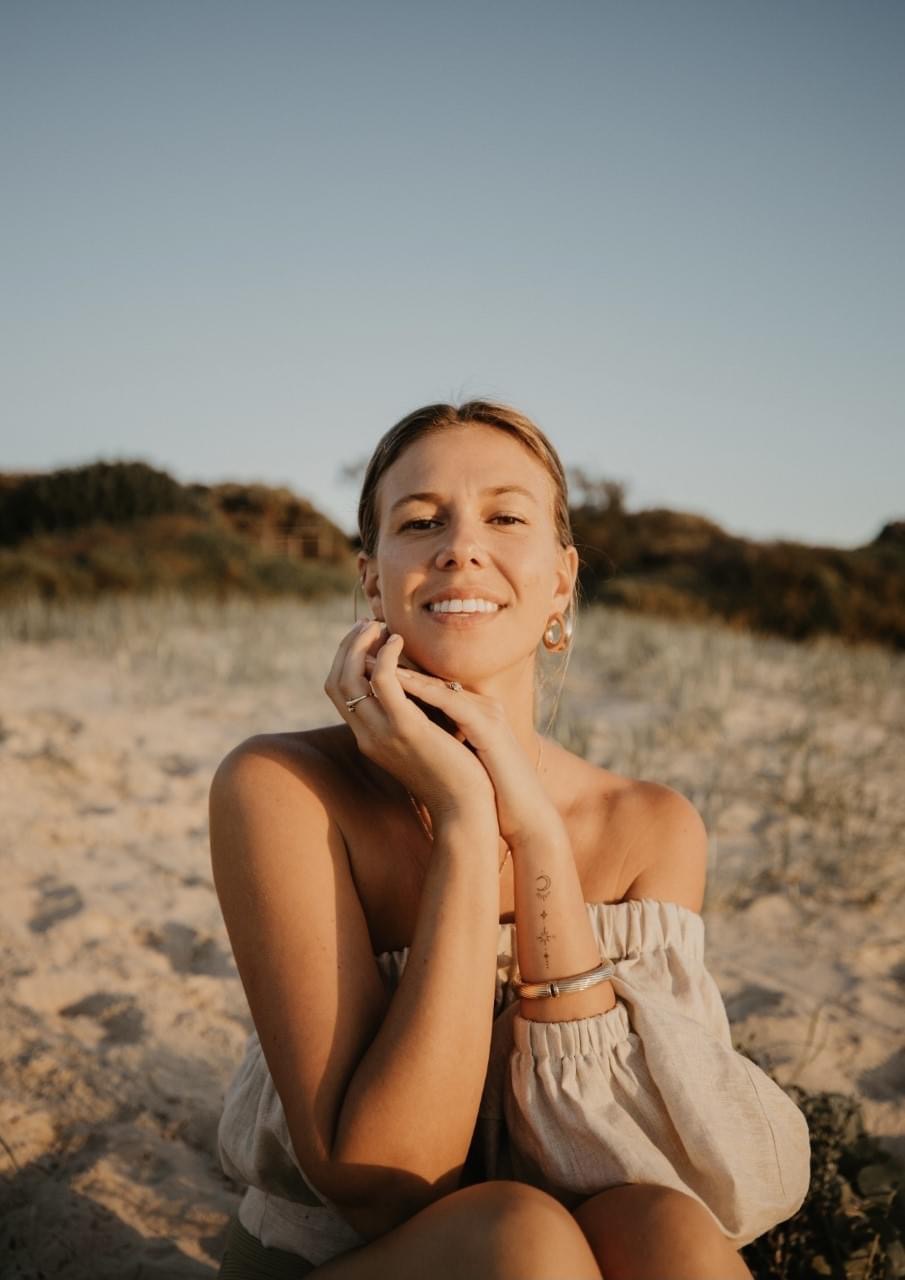 MEET ALEXANDRA
A lover of people, the planet and our connection to one another.​
This connection strengthens and brightens with each person that is living in alignment with their own idea of personal freedom. This is the reason I've created Innerbloom. 
I'm in love with witnessing other people living beauty-filled, intuition-driven, creatively fuelled lives. I'm here to remind you of your human magic.
The modalities I use today have all changed my life in radical ways and I'm now on a mission to make them accessible, affordable, unpretentious and uncomplicated for other humans.
ABOUT INNERBLOOM
Innerbloom mind+body is an online space to initiate radical change, deep healing and personal transformation through Trauma Informed Coaching, Breathwork Therapy, herbal remedies and movement.
MY EXPERIENCE OF HEARTBREAK
The most intense heartbreak of my life unfolded over years and eventually ended in divorce.
I now look back at this time with only gratitude, as it really was the beginning of my transition into the version of me I always dreamt of being. And it can be for you too.
This self-investigation was the beginning of my building boundaries and setting standards for the rest of my life to date. These entries became a letter to the universe and new promises to myself. They allowed me to process my experience with honesty and grace, helped me attract the true love of my life, and lit the path to building a life I pinch myself over daily.
I offer it to you in the hope you find the same magic.
This guide has been made from an experience I'm deeply grateful for but aware of how lonely and dark it can become. Know that your pain is valid and your feelings of helplessness are a temporary chapter in this journey.
This time in your life, you incredible human could just be your most valuable teacher.
For more information on this guide, visit my online home